8 best Go Karts In Panama City Beach, FL
Go Karts in Panama City Beach is a very popular sport, and one of the finest areas to try it out are the tracks around the city. It is inexpensive and a great way to get a feel for the sport. The tracks are also a lot of fun and offer a wide variety of different tracks and experiences.
Whether you are a seasoned race team or just have the itch to race for the first time, Panama City Beach has a go karts race for you. With tons of go karts for rent and a wide variety of race tracks to choose from, you are sure to have a great time. To help you get the most out of your race and to know where can you ride go karts in Panama City Beach, how old do you have to be to ride go karts in Panama City Beach, and how much is go karts in Panama? we have put together a guide to go karts and track racing in Panama City Beach. We will detail location, costs, and the rules of racing. In addition, we will point out the best go karts and track racing experiences in Panama City Beach.
1- Kartona Electric Speedway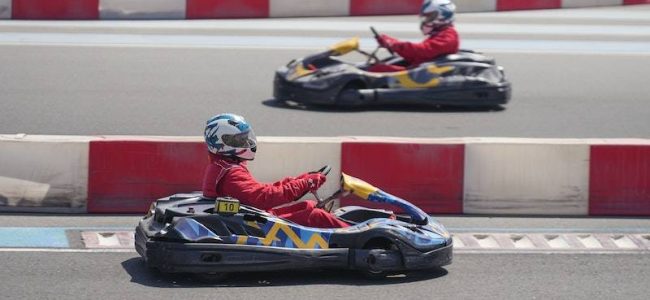 Kartona Go Karts are high-performance, all-electric, and environmentally friendly Italian made race cars. Their Karts were carefully selected, specifically designed, and most technologically innovated to provide you with the best racing experience possible and to make your racing experience truly different.
The adult go-karts have a top speed of 45 miles per hour. A realistic Formula 1 engine sound, immediate torque, and optimal acceleration are all available to drivers in these Karts. At Kartona, paddle shifters and push-to-boost capabilities will allow you to race as a pro.
The junior karts have a top speed of 25 miles per hour which are ideal for novice racers. These go-karts were created specifically with children's safety and comfort in mind. They are the perfect choice for young people to enjoy while staying safe and secure on the track since they have adjustable seats, high-density bumper systems, and 3-point safety belts.
2- Emerald Falls Family Recreation Center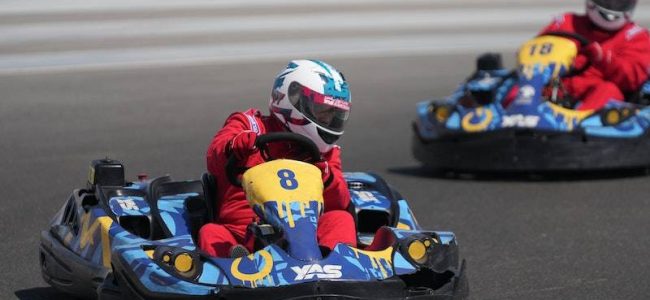 Emerald Falls Family offers two tracks with a few outstanding qualities. The Vortex track which believe it or not is four-story wooden track. Well, Wood. Just to experience racing on a wooden track would be enough for me to want to go and take advantage of their "Altitude with Attitude.". they require single Driver to be at least 56″, driver w/ Passenger at least 56″ (Must be 16 years old), and passenger at least 36″.
The other track is the Formula which is a concrete road circuit with three bridges and overpasses makes up. so go take a spin on these sharp turns while competing against family and friends on this exciting course. They apply same requirements on that track too.
Besides Go Karts every age and ability level can find something to enjoy in their recently remodeled arcade and redemption center. Along with a ton of rewards, you'll have access to the newest video games. We have everything for kids of all ages, or even just kids at heart!
Check out our uniquely designed merchandise
3- Hidden Lagoon Super Race Track and Golf
In a convenient Front Ocean Road location, only a few feet from the beach, Hidden Lagoon Super Race Track and Golf provides huge thrills and enjoyment for all ages. They have two thrilling attractions Race and golf! Their Super Race Track is the longest on the Emerald Coast and is about a mile long; challenge your family and friends to a race or unleash your inner speed demon! it is the go-to location if you're trying to find go-karts for kids to ride or the top go-karts in Panama City Beach.
They require you to be 56 inches or taller to drive alone on Super Racetrack, and must be between 36 and 56 inches to ride with a parent or licensed driver. They also offer Super two beautifully landscaped, 18–hole miniature golf courses. Choose from the kid-friendly Fountain Course, or the ever-so-slightly more challenging Waterfall Course!
14414 Front Beach Road, Panama City Beach, Florida 32413
What time does the hidden lagoon close?
Race your friends on the beach in the fastest electric go-karts at Beachfront Adventures! do you need a speed boost? don't be afraid to leave your friends in the dust—just press the turbo button!
They require minimum height of 58 inches for the Pro Racer and minimum 54 inches for the Rookie. Passenger 36″ and 4 years of age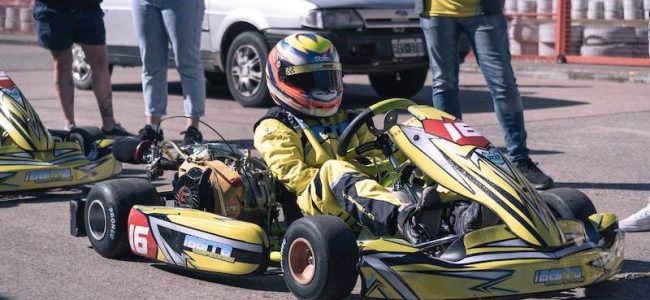 Race City is home to the fastest, tallest, steepest Go Kart tracks in Panama City Beach. With four Go Karts tracks you will never feel bored.
The thrilling PCB 500 towering at over 40ft tall is one of the most fun and exciting tracks in all of Panama City Beach!
The Grand Prix a winding, rapid track with way too many turns to count. It will be difficult for even seasoned drivers to maneuver this thrilling and winding course.
The Speed Track designed for two rider cars that is family-friendly and has hairpin and banked corners. The whole family will enjoy this thrilling, high-energy adventure!
The Lil' Speedy could very well be the best ride at a kid's attraction ever! In Panama City Beach, Florida, Lil' Speedy is at least five times larger than any other kids' go-kart track.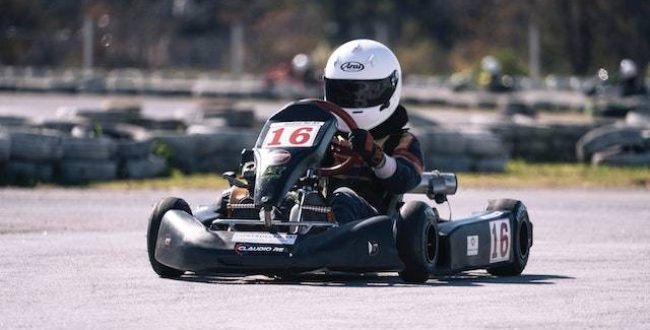 Indy Speedway is a thrilling go-kart racing track found near Panama City Beach, Florida. The go-kart racing circuit is designed with younger racers in mind, making it a fantastic location for families with children. It's a terrific location for thrill-seekers as well because it's where you can ride the renowned slingshot, which can throw you up to 300 feet in the air.
Saturday
10AM – Very Late
Wednesday
10AM – Very Late
Thursday
10AM – Very Late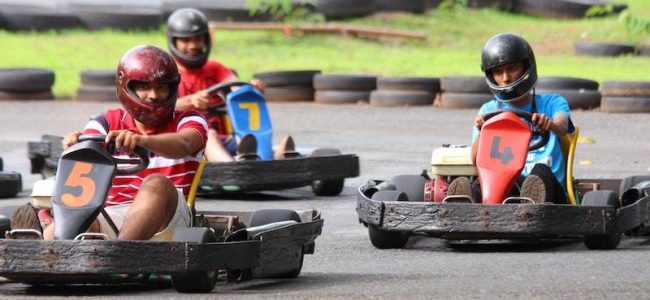 Cobra Adventure Park's Go-karts are undoubtedly thrilling, but the circuit occasionally feels uneven. This increases the appeal of this attraction for some people while causing severe discomfort for others. But if you enjoy the rush of driving a go-kart and don't mind the occasional bump, you're in for a blast. Double karts make the experience more enjoyable for friends and family and turn it into a social activity.
The "roller coaster of the future," the Max Flight Simulator, is one of the attractions of Cobra Adventure Park. The Wild Thing and The Vertical Accelerator, which soars above 160 feet in the air, are some of the other rides at Cobra Adventure Park. The Arcade at Cobra Adventure Park offers additional entertainment and houses the newest video games.
8- Swampy Jack's Wongo Adventure
This place has a go-kart-style attraction called Marrakesh Road Rally. however, it differs significantly from conventional models in several ways.
All Karts are electric and they have two race options, the ThunderVolt Race a classic go-kart racing, but it adds four user-controlled Turbo Boosters to each race. The speed of the car increases by 3 mph for 15 seconds with each Turbo Boost. You need to learn the optimal times to activate the booths since at Pro Race speeds, this track becomes complex.
And the second race option is the Power-Up Race which is similar  to the video game Mario Kart (how cool is that)! There are unique power-up panels positioned all across the racetrack. You may get a power-up as you drive over these panels, giving your kart extra special skills that you may decide when to utilize. You might get a turbo boost from it. Perhaps Turtle Mode will enable you to temporarily slow down your rivals' carts. Or perhaps you acquire a shield so that your opponents can't slow you down. Run at an additional 1/2 mph across the coins on the course. Power Wash must sometimes be crossed and must also occasionally be avoided.