The National Cowboy and Western Museum, the Myriad Botanical Gardens, and many more renowned attractions make OKC, as it is popularly known, the ideal destination for a relaxed fun packed weekend .
You can visit Stockyards City to experience the sights and sounds of the Old West, watch horse racing at Remington Park, then have dinner and watch a performance in historic Bricktown.
Visitors looking for Go Karts OKC will have plenty of fantastic karting opportunities at their disposal. There is a wide range of options available to meet your needs, from facilities made for professional racers who can bring their own karts and use them on the track to basic yet enjoyable family-operated tracks. So, If you're looking for a great place to go karting in Oklahoma, you'll want to check out some of the state's best go karting tracks. Oklahoma is home to a number of excellent karting facilities, both indoor and outdoor, that offer exciting racing action for all levels of experience.
Not to mention the Chili Bowl Nationals which was first held in 1987. Since then, the race has evolved into the most renowned event in midget racing and one of the most important annual motorsports occasions.
Let's learn in this article where you can ride go-karts in OKC, what the average price of a go-kart is, how fast the karts are, and which kids' go-karts are the best.
1- Oklahoma Motorsports Complex
Oklahoma Motorsports Complex, where Champion Racing takes place! This how they introduce their brand. In Norman, Oklahoma, there is a top-notch CIK-approved karting facility called OMC. They are a family-run kart track that is devoted to the karting hobby.
The 0.7-mile, 30′ wide track conducts local club races as well as regional and international karting competitions. Both high performance race karts and concession karts can be rented. On the days of the club races, they also organize pocket bike racing.
These professionally maintained concession karts, which have a top speed of 45 to 50 mph and can be driven on a real, purpose-built, 0.7-mile asphalt go-kart sprint track with 12 turns, are not your typical 12 mph rental karts with limiters. The town's fastest concession karts! Experience kart racing with your family and friends at Oklahoma Motorsports Complex instead of using rental karts, which are inferior to their concession karts!
All racers required to receive 10-15 minutes of instructional classroom time.
Your engine will start to rev at Celebration Station's go-kart circuit. You'll have a blast organizing a go kart race to the finish line with your friends, family, or coworkers.
The minimum age for drivers is 56 "To drive a kart, you must be at least 56" tall, 16 years old, and in possession of a valid driver's license. Passengers must be under 56 and at least 36 inches tall "to ride.
For those who are just a little bit too short to ride our go-karts, our kid-kart track will get your heart pumping.
Kart drivers must be at least 48″ tall, however kid kart drivers must be no taller than 56″.
Before riding, fasten long hair and loose clothing and have some real fun.
3- Urban Air Adventure Park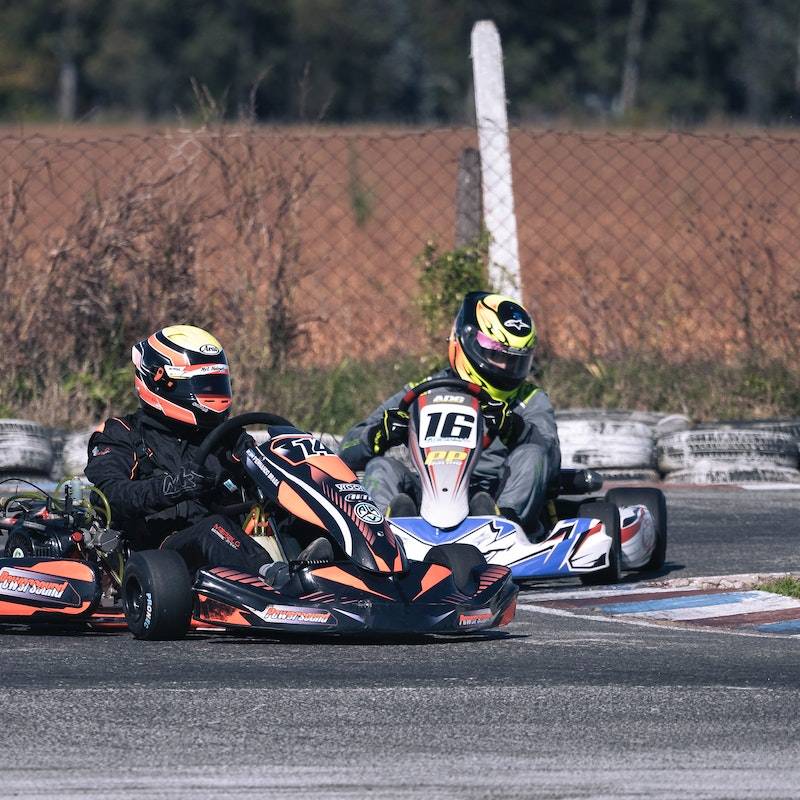 Urban Air Trampoline and Adventure Park is the ultimate Go Karts OKC Indoor Adventure Park, where children of all ages can experience thrilling activities, test their physical and mental limits. It's more than just a trampoline park. 
Go-Karts, ProZone Performance Trampolines, Ropes Course, and Tumble Track are some of the attractions they offer.
Their tracks' turns and twists will keep you on the edge of your seat whether you want to satisfy your thirst for speed or test your driving abilities.
Because everyone may participate, indoor go-kart tracks are ideal for kid's birthday parties and large groups. Everyone may participate in the excitement because our race courses can hold a large number of adventurers at once
4- Oklahoma City Incredible Pizza Company
The restaurant 50s theme, makes it a lively spot with a terrific vibe. With fantastic food and fantastic entertainment for all ages, families and friends can leave their problems at the door and make unforgettable memories together.
The karts are cutting-edge and equipped with the newest safety features, regardless of the speed. Every Go-Kart has adjustable seat belt straps and a protective rail around the bottom of the vehicle, and karts are regularly maintained to ensure that they are all in good working condition. All of that make them one of the best Go Karts OKC.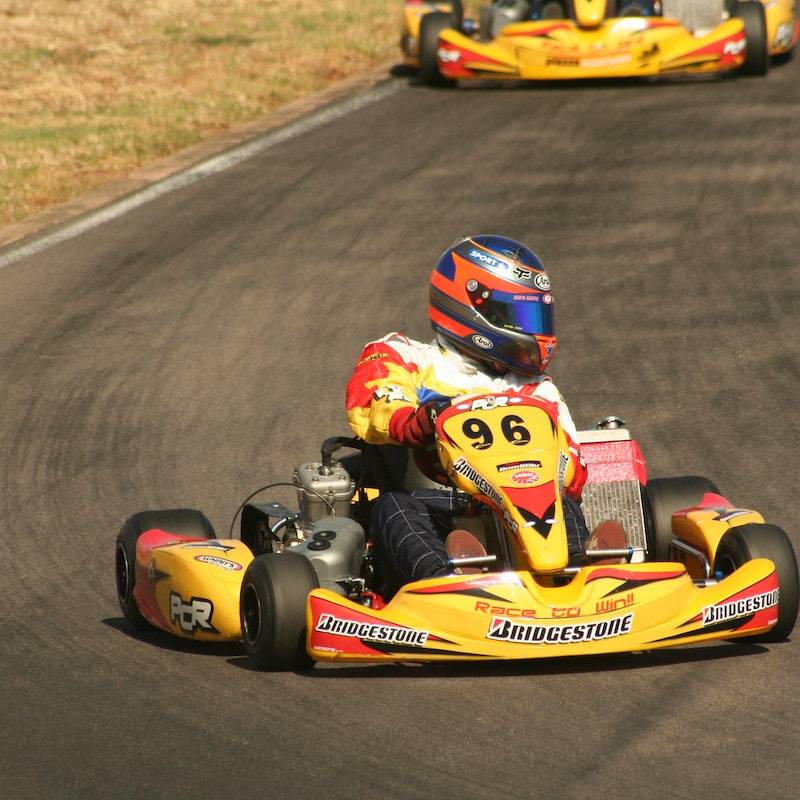 A fantastic setting for family fun and racing thrills can be found at Tulsa Kart Club! The club offers racing lessons for kids as young as five years old as well as their parents on their tricky asphalt sprint track!
Racing helps participants develop quick reflexes, courage, physical fitness, dedication, focus, strategic thinking, and self-confidence. It also teaches them about different other topics such as physics, geometry, mathematics, engineering, problem solving, and spatial reasoning.
The 0.4 miles track can be set up in five various layouts which makes it thrilling! You can decide whether you wish to drive on an oval or a regular track, so if Go-Karting is your thing you can become a member of their Kart Club
Head down to Coody Creek Speedway if you own a go-kart and wish to compete in a friendly race with other racing fans. This family-run 0.1 miles primarily clay track surrounded with four sets of bleachers for family and friend to cheer on you. It welcomes anyone who wishes to test their talents on a racetrack with an oval shape.
The top destination for family entertainment in Broken Bow-Hochatown, Oklahoma, is BigFoot Speedway. They are situated in the center of Hochatown on Stevens Gap Road, 3.5 miles from Broken Bow Lake. It is a family-run business.
You should check out the BigFoot 360 while you're there. You'll definitely want to go on another wild ride after that one.
To drive a single kart, a driver must be taller than 55 inches. If the person is under 55 inches tall, they can ride in a twin kart for free with an adult driver. A valid driver's license and the age of 21 or older are requirements for double kart drivers. To ride in a twin kart, a child must be at least 36 inches tall.