5 best Go Karts in Pigeon Forge
A moment may endure a lifetime in Pigeon Forge. This small mountain village at the foot of the Smoky Mountains has welcomed tourists for decades. Pigeon Forge is a year-round family-friendly vacation spot with a ton of entertaining things to do. It is simple to understand why so many people choose Pigeon Forge to be their home away from home, with its exhilarating attractions, award-winning entertainment, and endless options for dining, shopping, and housing.
Pigeon Forge is home to some of the best go-karts in the country! With several different tracks to choose from, there's something for everyone.
If you're looking for an adrenaline-pumping experience, be sure to check out the Xtreme Racing Center. For a more family-friendly option, try the Race Track Family Fun Park. And if you're looking to beat the heat (or the cold), Blake Jones Racing Center offers indoor go-karting.
No matter which track you choose, you're sure to have a blast!
With its fantastic weather all year long, making it the perfect place for go kart racing. The majority of Pigeon Forge's go kart racetrack are conveniently situated along a 2-mile stretch of Parkway.
1- Xtreme Racing Center of Pigeon Forge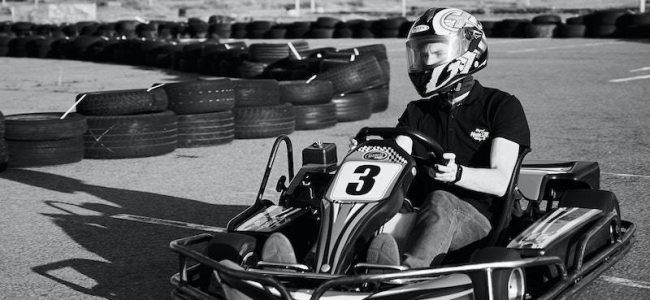 With the world-class fastest and best Go-Karts in Pigeon Forge,TN. The Xtreme Racing Center of Pigeon Forge offers guests pleasure and excitement. The complex has a number of go kart courses and a children's arcade. For those seeking a spectacular go-kart racing experience, it is the perfect spot.
At the Pigeon Forge Xtreme Racing Center, they are focused on providing visitors the best possible go-kart experience. Because of this, visitors to their racing track can choose between three amazing courses!
Xtreme Track:
The 'Xtreme' Track is 3,500 linear feet long, has sweeping twists, tight straightaways, and dramatic adventure as customers race in one of the professional-grade go karts. All visitors will undoubtedly have a fantastic experience riding in these karts.
Reverse Track:
The Reverse track where visitors can experience the same course in reverse during the combo run. Drivers take on the same circuit in the same order as in the last race, but the shift in direction makes it an entirely new experience. not to mention how fast it is! Due to this, all drivers will experience a second course that is incredibly thrilling!
Requirements: You must be 56″ tall and at least 11 years old.
And lastly visitors can enjoy a thrilling 1,500 foot elevated track at Xtreme Racing Center. On that slick paved track, guests will zoom past one another while navigating the curves.
Go-kart fans of all ages can enjoy the tremendous thrills of Pigeon Forge's Xtreme Racing Center since drivers can choose between single or double karts. Visitors to the Xtreme Racing Center in Pigeon Forge are guaranteed to have a go-karting experience like no other, whether they choose to participate in one of our Xtreme races or test their talents on our elevated track.
Minimum height requirement for a single cart is 56″.
Drivers of double carts must be 16 years old.
Four go-kart tracks, mini golf, bumper boats, bumper cars, kids country rides, the SkyFlyer, and Fat Daddy's Arcade are just a few of the family-friendly attractions at The Track in Pigeon Forge, TN. Go-karts for one and two people are available on the three-level Wild Woody and Family Track.
Wild Wood is The Track's primary draw! Zoom up three and a half stories, turn around with a thrilling drop at the bottom, and then resume the ascent. Visitors must be at least 4'8″ tall to operate a single kart, and 16 years old with identification to operate a double kart. Guests must be at least 3'0″ tall to take a double kart trip. The maximum weight for single karts is 300 lb., and for double karts, the combined weight is 500 lb.
The Family Track, which features single and double go-karts traveling on a conventional figure-eight track with an overpass, is the ideal of traditional go-karting. A single kart driver must be at least 4'6″ tall, and a double kart driver must be at least 16 years old with proper identification. To ride, a passenger must be at least 3'0″ tall. Maximum weight is 500 combined pounds for double karts; 300 pounds for single karts.
The Rookie Karts offer go-karts made especially for older kids that give riders a sense of independence on the track but in a controlled setting. To drive, a guest must be at least 4'0″ tall and weigh no more than 250 pounds.
Take the wheel, kids! With a maximum weight of 150 lb., the Kiddie Karts are specifically made for riders who are between 3'6″ and 4'0″ tall.
Check out our uniquely designed merchandise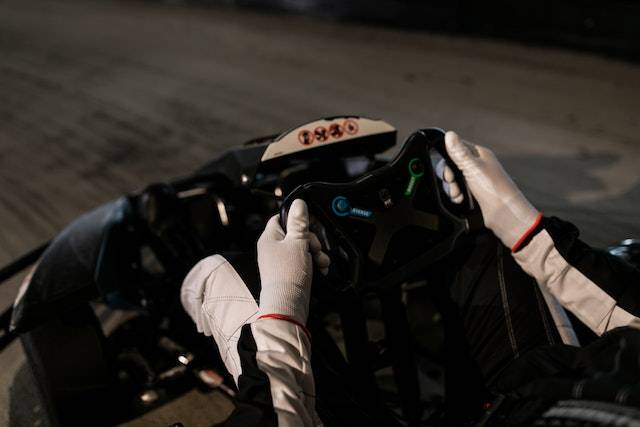 Four different go-kart courses are available for whole family at SpeedZone Fun Park, an accessible location in the center of Pigeon Forge, TN. Test your speed on the Slick Track, compete on the Coaster Track, master the Tennessee Twister's tight turns, or let your young racers race around the Junior Track. At SpeedZone Fun Park, you will have entertainment for all ages and skill levels.
The slick track is the place for you if you have a craving for speed. On one of Pigeon Forge's best courses, compete against your friends and drift your way to the top!
Safety belts are required; must be at least 56″.
Tennessee Twister is for real racers; it is the craziest wooden track in Pigeon Forge. Be ready for surprises and lots of fun! Single Kart requires minimum of 56″ and drivers must be at least 16 years old to operate a double kart, and passengers must be at least 3 years old. Safety belts are required.
Coaster Track means speed for Double or Single karts. Be careful of the final downhill! Single Kart requires minimum of 56″ and drivers must be at least 16 years old to operate a double kart, and passengers must be at least 3 years old.
Safety belts are required.
Even the smallest racer has the opportunity to compete at SpeedZone Fun Park on Their Junior Track for the young and daring. Safety belts are required; must be at least 36″ and age 4-7.
4- Blake Jones Racing Center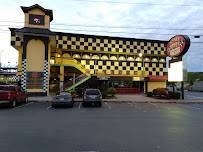 Welcome to the finest indoor and outdoor family attractions in Pigeon Forge! The only indoor Electric Go-Kart track, Spin Zone Bumper Cars, and one of the few covered Figure 8 Slick Tracks in the region are all found at Blake Jones Racing Center. Blake Jones Racing Center offers racing for all ages, rain or shine. If you're seeking for exciting things to do in Pigeon Forge, make sure to stop by Blake Jones on the Parkway.
The Figure 8 Slick Track offers both single and double go karts with a minimum height of 56" requirement.
Intense dirt track racing on an oval track acted as the inspiration for the indoor race track. Everyone 3′ tall or taller can experience the thrill of racing at Blake Jones thanks to the single and double go-karts that are available.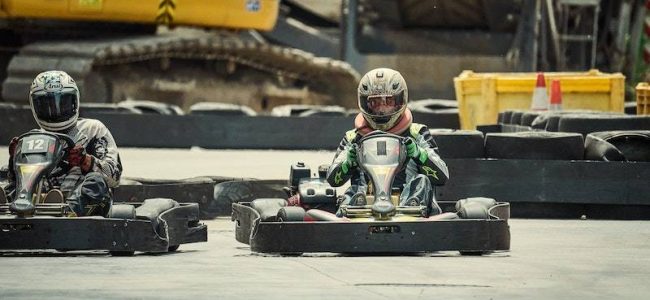 The wooden elevated go-cart track at Adventure Raceway leads you up a three-story spiral to "The Hump" and then down the other side via another spiral before you turn around and repeat the process. This thrilling ride has five minutes of fast-paced racing and enjoyable competition.
There are two different varieties of go-karts. The single-seat karts and the two-seater karts which are perfect for groups of friends or parents who want to take their children along.
Please check their website for updated prices and hours, Off season hours are different from the on season hours posted below